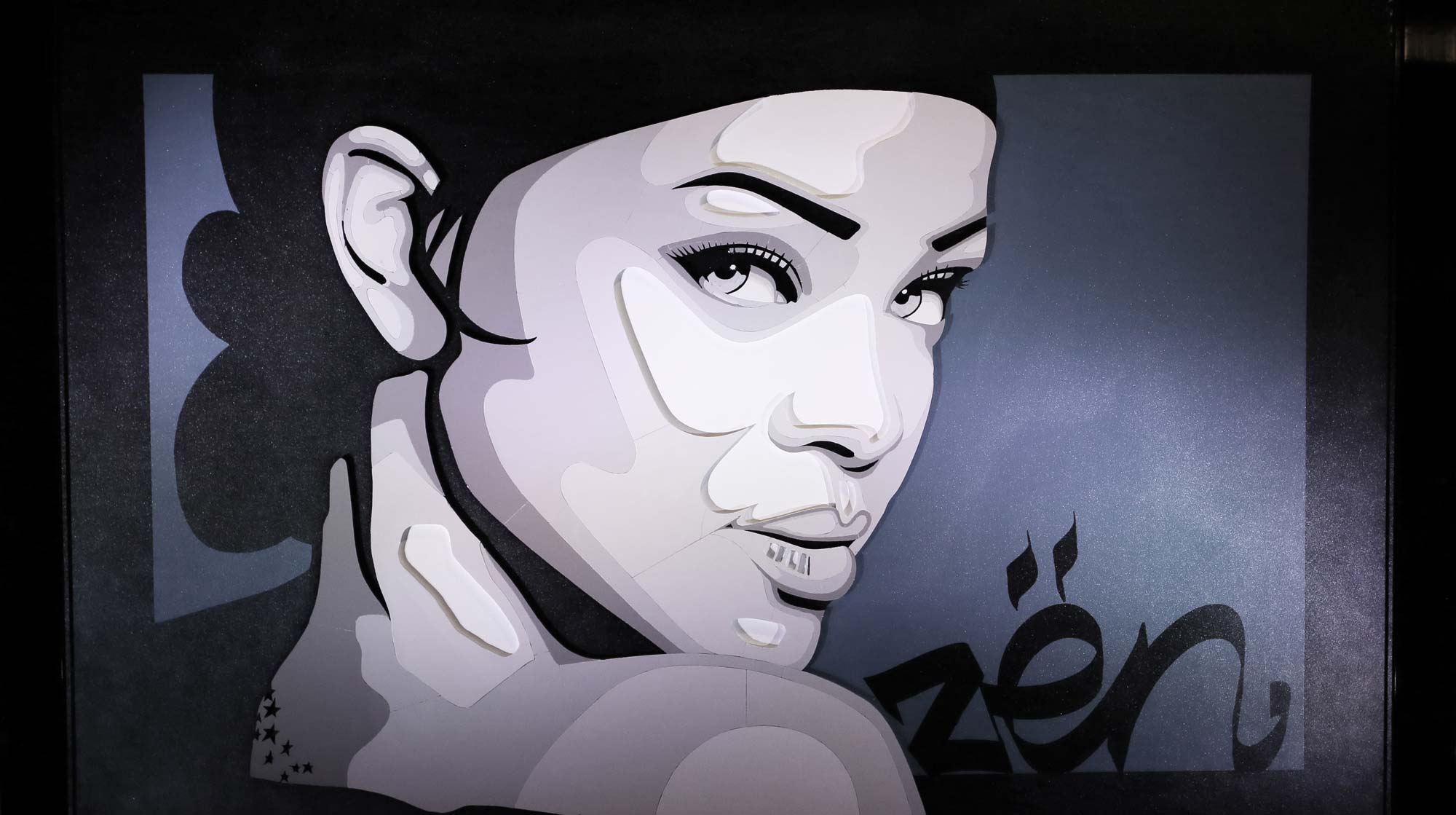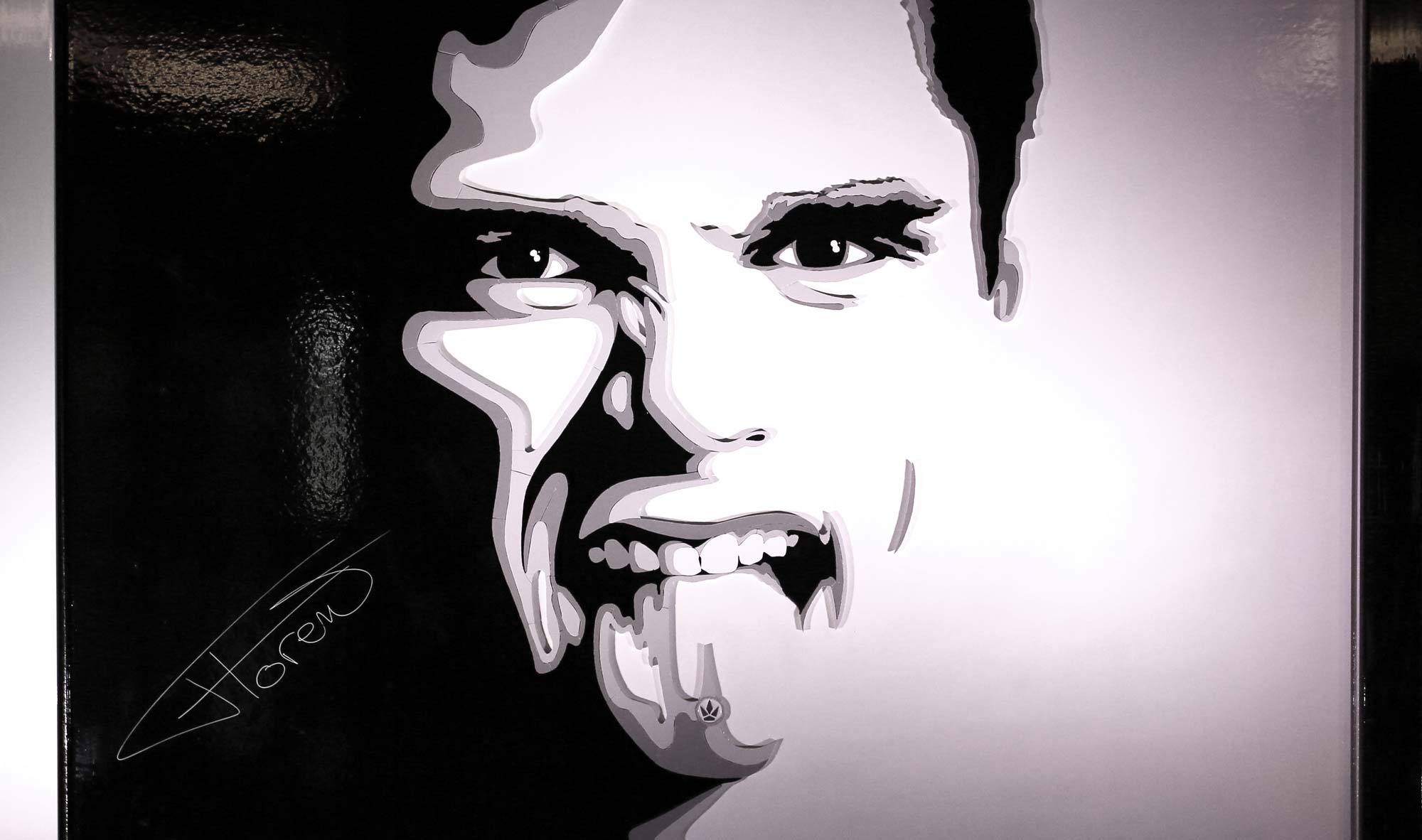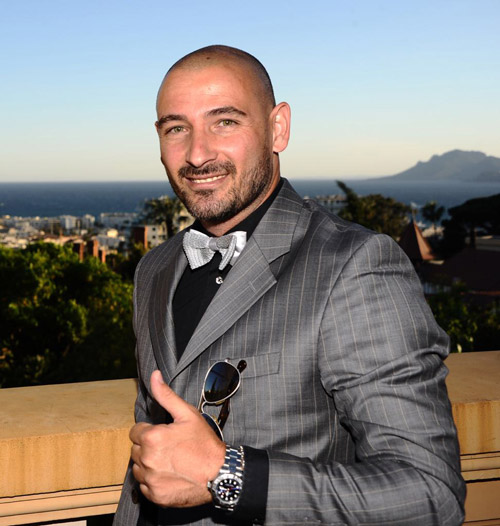 Zen was born in Marseilles in 1978, and specialises in the production of wonderfully original artworks. He has a real feel for his material; before each ceramic panel is carefully placed in position it is etched so delicately and gracefully that his model's face glows through the interplay of light and matter. This precise, sensitive and incisive creator of unique artworks combines classical skills with modern materials. Tireless perfectionist that he is, Zen pursues his artistic aims without faltering. He takes time over his work, honing the detail, and is continually perfecting his technique. Among his portraits, there are many which pay tribute to an emblematic figure that the artist truly admires.
For their part, some of these figures have been inspired by Zen's lovely creations and have shown their appreciation by setting their signature on their portrait.
Zen, or the trajectory of a hyperactive creative
Zen was a hyperactive child who found that drawing alowed him to settle for a few moments, providing a respite from the turmoil. Over time, he went on to try other forms of artistic expression until he was able to fulfil his potential by making portraits, thereby giving expression to his predilecion for charismatic personalities.
The patient task of bringing his hyperactivity under control has enabled Zen to turn himself over time into a hardworking, determined and tirelessly passionate artist. He combines his need to create with an absolute need to share.
TWithin a few years, Zen has gained a following of art lovers,won over by his energy.
TAs an artist, he is grateful and has not forgotten how much he owes the kind people he has met in the course of his career: his first patrons, Isabelle and Christophe (CBL Carrelage Vallauris), his early years at Villa Saint-George and he support of owner-manager Pascale Barris, and also, the experience of working with the Martinez Hotel team in Cannes and his recent signature with his agent "Cédric Martinez".
"Meeting them was a real turning point in my career, a further step in the demands I put on myself."
Zen does not like hiding anything. For him, every detail is important and the results of his self-discipline can be seen!
Following his exhibitions in Marseille, Cannes, Monaco and soon Paris, this impetuous Marseilles artist is gearing up to conquer the world.
"Zen is nothing like a shooting star, his creations will endure ..."
Marie Thérèse de Fontenelle